Our Commitment to Sustainability
IN ALL THAT WE DO, WE TRY TO HAVE AS LIGHT A TOUCH ON THE ENVIRONMENT AS POSSIBLE WHILE STILL PROVIDING A COMFORTABLE AND RELAXING STAY.
AS LIGHT A TOUCH ON OUR ENVIRONMENT AS POSSIBLE
Whale Huys Eco Villa has gained a reputation as a destination where the pace of life is a bit slower, you can find tranquility and peace in the soothing natural surroundings. It's an escape from the noise pollution that have become synonymous with busy roads and cities. We believe that this special place is not the best suited for lively parties and blowing off steam. And our neighbours agree. For this reason we have installed a noise level detection meter so that this balance and peace is not disturbed.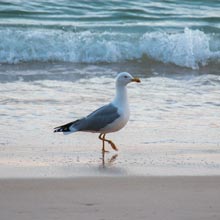 It is astonishing how the sounds of nature seeps into your being at Whale Huys Eco Villa. Imagine waking to the sound of ocean waves lapping at the coast and the songs of dozens of species of birds, each with their own signature call  (read more about birding in our area). 
During whale season you may, and will likely, hear the tail slaps and breaching sounds of the southern right whales. Sometimes the bay is so quiet at night that you can even hear the call of these whales. Bryde's and humpback whales are also known to make an appearance, no matter the time of the year.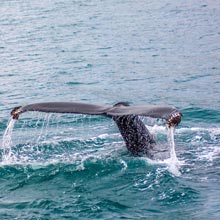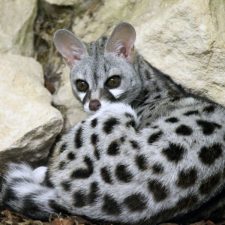 There are many other peaceful residents near by. We regularly see cape mongoose — there are lots of them, but we have a resident one whom we've called 'Manny'. He loves catching a few rays on the far corner of the ecodeck.  You will also likely see dassies (cape hyrax), tortoises (especially the Hantam Angulate species) and a variety of lizards. On the rare occasion, we have also been fortunate enough to spot a Cape clawless otter, Cape genet, and even a small type of antelope locally called a "steenbokkie". 
The house is beautifully surrounded by many different types of natural fynbos – probably one of the most biodiverse biomes in the world containing more the 8 500 species of plant. We are delighted to have such a bounty of nature directly surrounding us. We do all we can to not disturb this natural environment, and encourage our guests to do the same.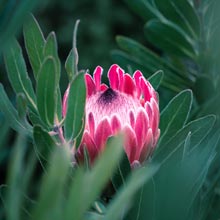 OUR ENVIRONMENTALLY LIKE-MINDED PARTNERS
In our ongoing effort to  tread as lightly as possible on our environment, we build relationships with  like minded individuals and organisations. 
One such example is the partnership Whale Huys Eco Villa has with The South African Reforestation Trust – a biodiversity enhancement program only planting locally occurring indigenous tree species. We encourage all our guests to support this certified tree planting program and in so doing easily offset the emissions of their travel and other activities. You can sponsor the planting of one tree for as little as R130 and receive a personalised certificate of offset.